We conduct 1/2 day and full-day online workshops on data science in clean technology. Our workshops run from the basics of getting started to advanced tools and techniques and analyses of sector demands and data availability in different clean tech sectors.
If you're an environmental consulting company, water, energy, climate, agricultural firm, non-profit or other clean tech player interested in hosting these workshops for your employees or in order to bring these tools to your business, contact us and we will work with you on developing and conducting a customized workshop that will fit your needs.
Sample workshops:
1. Getting started with data science as a clean tech professional (half -day to full - day)
Integrating existing information from paper forms or legacy systems into a big data system
Working with spatial data (GIS, Google maps, satellite data and other mapping tools)
Analyzing data with Tableau and other BI tools
Coding basics with R and Python
Essential machine learning algorithms (clustering, regression and others)
2. Advanced data science in agriculture, water, energy and climate (full-day)
Remote sensing data processing and analysis from satellites and drones
Extracting and analyzing data from sensors, cell phones, web and other IoT devices
Machine learning algorithms including deep learning, anomaly detection and other supervised and unsupervised techniques.
3. Data processing and model integration (half day to full-day)
SQL basics and extracting data from databases
Building a data pipeline using Python
Dashboards and web frameworks with Python
Integrating water/plant/climate/energy and other models with the big data framework
4. Building a data science team (half day)
Data Analyst, Data Engineer, Data Scientist or Unicorn - the roles in the team
What data science in your sector can and can't do - latest research and news
Communicating with other parts of the organization - business development, engineering, finance and legal
Your Instructor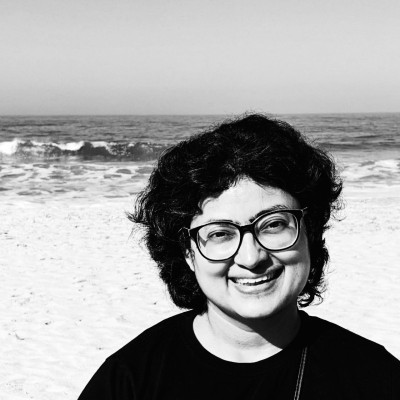 Gayathri is an award-winning scientist, engineer and entrepreneur who has been pioneering the integration of clean technology and data science since 2003. She worked in several organizations, including Facebook, Argonne National Laboratory, Silicon Valley startups and is the recipient of numerous national and international awards. As a scientist, her work has been recognized by the US National Academies of Science and Engineering for innovative environmental research and she was invited by the Obama White House to participate in the first conference on innovation in clean technology and big data. As an engineer and data scientist, she built the data infrastructure, including data pipelines, dashboards and algorithms, for several clean technology startups. She is currently the CEO of Ecoformatics, an education startup founded in 2018 to empower professionals with the skills to apply data science effectively in clean technology. She received her PhD in Environmental Engineering from the University of Illinois at Urbana-Champaign and her Bachelors in Civil Engineering from BITS, Pilani, India.

Prices for 1/2 day workshops range from $1500 to $3000.
Prices for full day workshops range from $3500 to $5000.